R.L. Paschal High School
Class of 1969
In Memory
Jim Sharp
Jim Sharp
March 7, 1951- July 8, 2021
It is with great sadness that we share the news of Jim Sharp's passing. Let us keep Sharon and their family in our thoughts and prayers.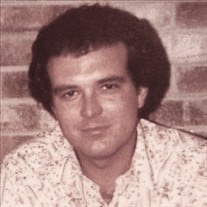 Jimmie Duane Sharp, 70, passed away on July 8, 2021 after a long illness. Jim was born in Fort Worth, Texas. He graduated from Paschal High School and continued on to Tarrant County Jr. college.

Jim was married to Sharon Crabb in 1972; they were married 49 years. Their son, Jeremy, was born in 1975.

Jim worked as an electrician for Union Pacific railroad for 39 years. He enjoyed golf, hunting, fishing and hanging out with his many friends and railroad buddies.

He loved his family and friends and liked to get together to play cards and backyard grilling. His favorite vacation spot was at the beach on North Padre Island where many fond memories were made.

Jim is preceded in death by his mother, Betty Capps; father, Robert Sharp; sister, Joyce Sharp; sister-in-law, Evelyn Dockery.

He is survived by his spouse, Sharon; son, Jeremy; daughter-in-law, Amanda Harmond Sharp; grandchildren, Jakob, Addison, Kaden, Easton and Colton; sister, Nancy Lowe; sister-in-laws, Nancy McKinzie, Phyllis Nikirk; brother-in-laws, Don Kikirk and JD Dockery; and numerous nieces and nephews.

In lieu of flowers, donations may be made to childrensheartfoundation.org.
Visitation will take place Tuesday, July 20th from 6-8 pm at Greenwood Funeral Home, 3100 White Settlement Rd, Fort Worth, Tx 78107 817-336-0584