R.L. Paschal High School
Class of 1969
In Memory
Cherie Maranatha Keith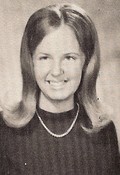 Cherie Maranatha Keith was born April 20, 1951. She was a long-time resident of Houston, but passed away in her mother's home in Garland while she was visiting at Christmas.
Maranatha is survived by her mother, Cherie; sisters, Trenda, Christy, and Bonnie, and brother, Warren.
Christy described her sister as, "successful in everything she attempted. She was driven beyond words and lived life to the fullest. I will miss her every day."