R.L. Paschal High School
Class of 1969
In Memory
Janis Heeter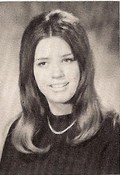 Janis Kaye Heeter, a secretary and office manager for a physician, died Sunday of a heart attack at her home. She was 42.
She was a lifelong resident of Fort Worth, was a graduate of Paschal High School and had attended Tarrant County Junior College. She was secretary and office manager for Dr. Jack DeBusk for more than 20 years.
Memorials may be made to the American Red Cross or the Heart Association.
Survivors, both of Fort Worth: Mother, Burnis Heeter; and sister, Gail Landman.
Fort Worth Star-Telegram (TX)
Date: January 4, 1994