R.L. Paschal High School
Class of 1969
5/15/2019 Planning Meeting
Next 50th Reunion Planning Meeting
Come Join Us!
Wednesday, May 15, 2019
4 PM
Tommy's Hamburger Grill & Patio
2455 Forest Park Blvd.
817-920-1776
Grab a Friend and Join Us!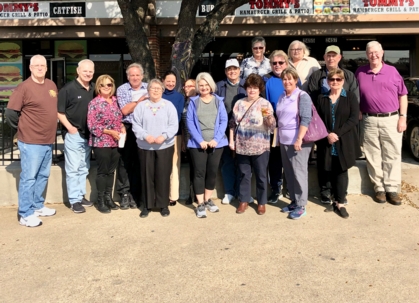 50th Reunion Committee Chairs
50th Reunion Chairman: Ned James
Catering: John Laidlaw
Classmate Search: Ron York
Decorations: Kathy Alexander
Entertainment: Ned James
Friday Night Party: Nancy Ennen Schaefers
Hospitality: Nancy Ennen Schaefers
Memorials: Steve Pruitt
Website: Beverly Kostohryz Kellow and Sue Jacobson Bailey
Please volunteer to help on a committee. Lots of work can be done remotely, so no need to feel left out if you don't live in the Fort!