R.L. Paschal High School
Class of 1969
Welcome to the official website for
Paschal High School - Class of 1969
---
Save the Date!
Saturday, June 1, 2019
Stonegate Mansion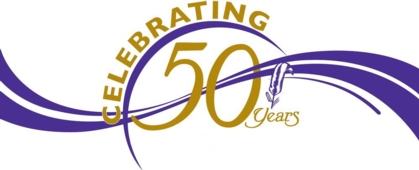 Go where, Class of '69?
Go to First Planning Meeting for our 50th Reunion!
Wednesday, November 28th
4 - 6 pm
Tommy's Hamburger Grill... Side Room
2455 Forest Park Blvd.
Fort Worth
You don't have to RSVP — but it would be nice to have an idea.
SEE YOU THERE!!!
---
"Never Forget..."
our PHS '69 Veterans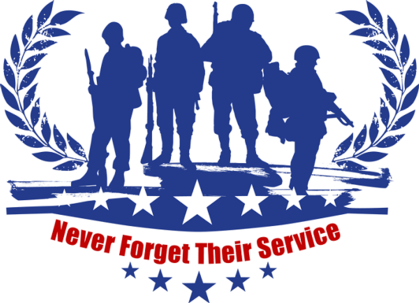 ---
Do you have a suggestion?


We want to hear from you!
Click on the BOX above or HERE to write and tell us your thoughts
about our 50th Reunion, our PHS'69 website,
a good song for our next class video,
what you're doing -- or anything that's on your mind!!
We're all ears & we want to hear from EVERYone!
---
Click to view our first
"PHS'69 Music Video"
You'll want to come back to see changes
as we add new video clips
that you send to us.
So glad you're enjoying this!
To participate or suggest a new song,
go to: 50th Music Video Project

---
On Saturday, June 4th, 2016
PHS'69ers celebrated becoming
Senior Citizens at
"PantherCARE 65"
Click to read "A Letter from our PantherCARE Chairman"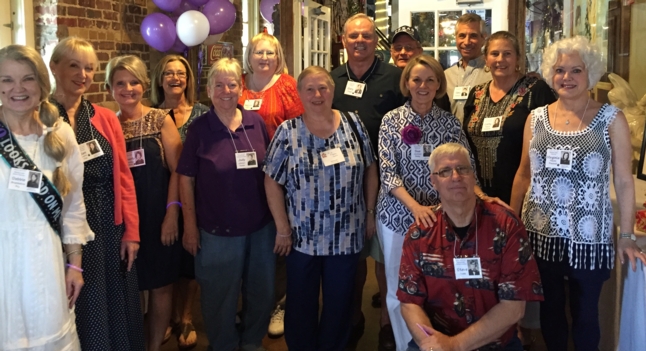 Members of the PantherCARE Committee "paws" for a group photo!
(Kathy Alexander & Ned James must have been off Decorating & doing Music!)
____________________
Give Beverly Kostohryz Kellow a Tiara and a Camera
and you end up with...
"The Adventures of the Traveling Tiara!"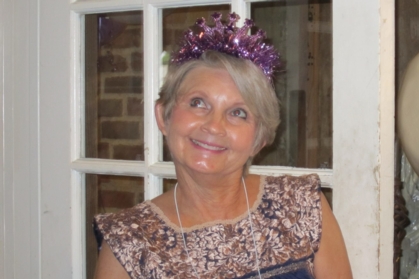 Beverly captured almost everyone and everything
at "PantherCARE" Birthday Celebration at Los Vaqueros!
Click HERE and then on the first image to enjoy the slide show.
Thanks Bev!
__________________________
Have you viewed our "Then & Now" slideshow?
If you'd like to update your photos (or if you never sent one!)
email photos to us at: "Then & Now Photos" (click)
And remember to upload some onto your Profile page!
___________________________
Joining our PHS'69 website is easy!
Just click on your name in Classmate Profiles;
type your email address; make up a Password, and
you're almost finished!
An email will be sent to you and
you need to "Opt-In" so your server
will recognize PHS'69 emails as legitimate.
____________________________
A quick way to catch up with everyone
is to Read their Profile Page!
Have you up-dated YOUR profile page?
Have you loaded some current photos?
Remember, click "Save Changes" at the bottom of your Profile page!
Remember, click "Save Changes" at the bottom of your Profile page!
Remember to CLICK "Save Changes" at the bottom of your Profile page!
__________________________
WE'RE NOW CONNECTED with FACEBOOK!
PHS'69 is now linked with Facebook via "Class Connection."
This will allow us to share photos & information
easily between our private website and "Facebook"
while maintaining the same level of privacy.
You can check out information posted on our website
while you're on Facebook ~ and vice versa.
If you prefer the "NO ADS" feature of our private
website - then just GO to our private website!
Let's play with it and see what we think!
Let me know at: paschal69@me.com
____________________
45th Reunion weekend is history!
Special Thanks
Steve & Fay Evans-Martin and Jim (Suzanne Wheeler) Gibbs
for the hundreds & hundreds of Reunion Photos!
___________________________
NEWS! "Then & NOW" slide show is now on our website!
(Send in YOUR photos - and we'll make a slide for you! click "NOW" Photos)
_____________________________________

We STILL need your VINTAGE photos from
PHS Days 1966-69
(click HERE and email them for our slide show!)
_______________________________
Leave a Message. Share a Memory
Check out the map of Where We All Live
Remember those we've Lost.
Let's spread the word & continue to find
as many classmates as we can
before our
45th Reunion(done!), "PantherCARE 65"(done!)
& 50th Reunion in 2019!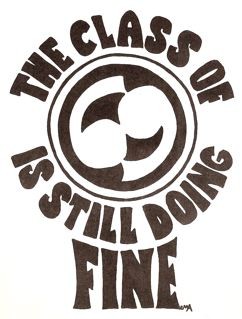 We're glad you found us! Best of all...
We're OPEN 24 HOURS!
(Keep scrolling down to see "ANNOUNCEMENTS"!)