R.L. Paschal High School
Class of 1969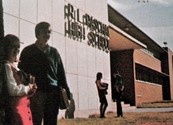 Spring Ahead 1 hour
March 9, 2014
Shirley Yates Turner & Virginia Hayes Presnell
announce the next
45th Reunion Planning Meeting
Thursday, March 20th
6 p.m.
Tommy's Hamburger Grill
2455 Forest Park Blvd
(click above for Map)
Join us as we discuss ALL plans for the Reunion Weekend.
No obligation to do anything more than just join us!
We hope all Past Reunion Chairmen & Committee Members will come!
RSVP to: 45th Reunion Committee
_______________________________________________
Welcome to the official website for
Paschal High School - Class of 1969
Save the Date
June 20-22, 2014
45th Reunion Weekend
Have YOU joined?
If not, you won't see all the pages!
Find your name in Classmate Profiles, click on it,
and follow the easy instructions.
Be sure to confirm the "Opt-In" email so your browser
will recognize our correspondence as legitimate.
________________________________________
3 Important Annoucements:
#1
Congratulations to our "Classmate Search" Members
for your outstanding job of finding 261 classmates!
(It's like hearding cats!)
Dancers: Nancy Ennen Schaefers, Jan Huff Taborsky, Mark Sebastian, Ron York & Mike Ryan
(Click on photo. Unable to see video on your ipad or phone? Click TEAM PHS'69)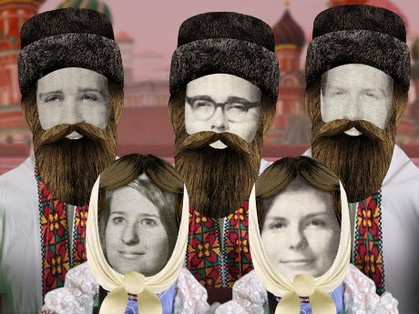 "Classmate Search" Committee met on Presidents' Day
Mark Sebastian, Ron York, Nancy Ennen Schaefers, Jan Huff Taborsky, Harper Jones, Mike Ryan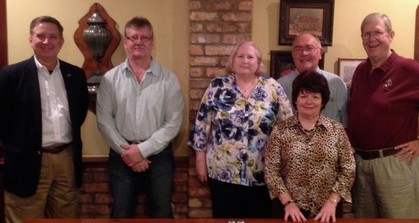 Here's a recap of their successes, so far:
They have identified the location
of approximately 89% of our classmates!
Found 315 321 email addresses
Found 243 mailing addresses (but we need email addresses)
79 74 Classmates are totally "LOST" -- we have NO Contact Information!

Response to the Post Card mailing has been encouraging;
our "Classmate Search" List is steadily dwindling!
#2
Please upload a current photo into your Profile!
Ned James is creating a "Then & Now"
slideshow for our Saturday, June 21st Party at the Zoo!

#3
This is an "email-based" website -- we need everyone's email address!
Help us find these classmates!
__________________________________
45th Reunion Weekend
Registration
NOW OPEN!
45th Reunion Party at the 'Portraits of the Wild'
Art Gallery at the Zoo
"Dutch Treat" Gathering at RJ Gator's
Tour of Paschal and Dedication of the
"Shirley Yates Turner - Class of 1969 Tennis Center"
(For more details & to register, click on "45th Reunion")

In Need of a Reunion Weekend Hotel Room?
(Click PHS'69 Reunion Hotels)
___________________________
45th Reunion Planning Committee
...to date!
(The list is growing! Hope you can come to at least ONE meeting!):
Shirley Yates Turner, 45th Reunion Co-Chairman
Virginia Hayes Presnell, 45th Reunion Co-Chairman
Bruce Baughman
Cissy Ramsel Birdseye
Jan Laird Clay
Steve Cocanower
Bill Collins
Lisa Francis Day
Gary Dugger
Floyd Earwood
Cathy Patton Edwards, Decorations
John Fletcher
Debbie Brumbalow Fry, Decorations Chairman
Robert Grace
Trey Harper
Robert Irvin, our chairman's doctor (Shirley)
Sue Jacobson Bailey, Website
Ned James, Music/Video Chairman
Harper Jones, "Classmate Search"
Howard Katz
Beverly Kostohryz Kellow, Decorations
John Laidlaw
David McMillan
James Nader
Steve Pruitt
Norton Rosenthal
Mike Ryan, "Classmate Search"
Nancy Ennen Schaefers, "Classmate Search" Committee Co-Chairman
Debbie Winn Schroeder
Mark Sebastian, "Classmate Search" Committee Co-Chairman
(Click on & email Nancy & Mark if interested in helping to find Classmates)
Karen Sharp
Jane Short, Friday Night "DutchTreat" Get-together Chairman
Wes Stripling
Jan Huff Taborsky, "Classmate Search"
Trish McInnis Thomas, Hotel Arrangements Chairman
Trey Thompson
Cindy Leonard VanDam
Allen Walker
Lahoma Waldon White
Michael Williams, "Classmate Search"
Lynn Byington Wood
Ron York, "Classmate Search" Guru
Still time to join the fun!
If you can come, we promise you don't have to commit
to doing anything other than just have fun!
RSVP to: 45th Reunion Committee
___________________________
Our First 45th Reunion Underwriters
"Deep Purple"
(includes 2-Zoo Reunion tickets)
Jan Laird Clay
Suzanne Avirett & Ed Davis
James Nader
Sandy Walker Riney ($350)
Nancy Ennen Schaefers ($300)

"Panther Pride"
Pam Steinert Ayres
Fay Evans-Martin
John Fletcher
Gary Owen
Trey Thompson ($150)
"White Lightening"
Carey Blackwell
Chris Callaway
Deborah Brumbalow Fry
Ginger Cunningham Nicholas
Gary Solomon
Chris Sumrow

"Paw Prints"
Craig Parker
These donations will help underwrite expenses for our 45th Reunion.
45th Reunion Underwriting Information
________________________________________

A quick way to catch up with everyone
is to read their PROFILE page!
Have you filled out your page?
Have you uploaded some current photos?
Remember to "Save Changes" at the bottom of your profile page!
Leave a Message. Share a Memory
Check out the map of Where We All Live
Remember those we've Lost.
Listen to some Tunes.
Write a Suggestion,
and
See who has become a 45th Reunion Underwriter!
Let's spread the word & continue to find
as many classmates as we can
before our 45th & 50th reunions!
In 2011, we celebrated everyone "Turning 60" at a
"60th" Birthday Bash!
Now it's all over but the memories ...and the photos!
(Click on)
Birthday Bash Photos
Thanks to all who CAME, all who WORKED and all who DONATED to this special event!

To those who missed it -- we missed you!
Hope to see you at the next gathering in 2014!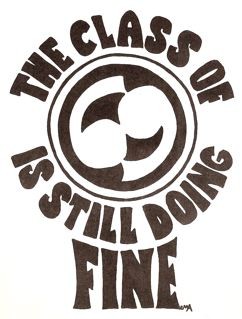 We're glad you found us! Best of all...
WE'RE OPEN 24 HOURS!