R.L. Paschal High School
Class of 1969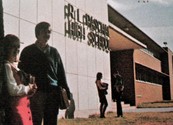 Welcome to the official website for
Paschal High School - Class of 1969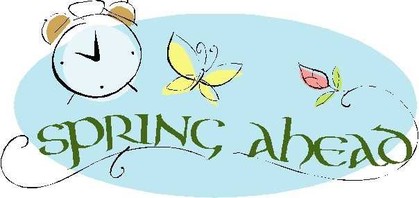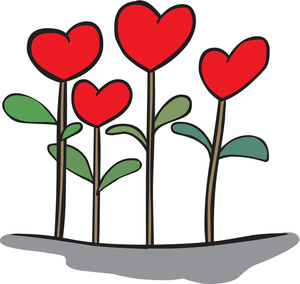 Joining our PHS'69 website is easy!
Just click on your name in Classmate Profiles,
type your email address, make up a Password, and
you're (almost) DONE! An email will be sent to you,
be sure to agree to "Opt-In"
so your server will recognize PHS'69 emails as legitimate.
____________________________
A quick way to catch up with everyone
is to read their Profile page!
Have you up-dated YOUR profile page?
Have YOU up-loaded some current photos?
Remember to click "Save Changes" at the bottom of your Profile page!
Remember to click "Save Changes" at the bottom of your Profile page!
(Just ask Ann Campbell Peck - HOURS of work lost!)
Remember to click "Save Changes" at the bottom of your Profile page!
___________________________
WE'RE NOW CONNECTED with FACEBOOK!
PHS'69 is now linked with Facebook via "Class Connection."
This will allow us to share photos & information
easily between our private website and "Facebook"
while maintaining the same level of privacy.
You can check out information posted on our website
while you're on Facebook ~ and vice versa.
If you prefer the "NO ADS" feature of our private
website - then just GO to our private website!
Let's play with it and see what we think!
Let me know at: paschal69@me.com
____________________
45th Reunion Weekend
is HISTORY!
"Last Hurrah" at Ol' South Pancake House Sunday morning!
Whoa! Thanks "sneaky" Gary Dugger for treating us!
(We found out you picked up the tab after you left! Thanks from all of us!)

RAFFLE WINNER ANNOUNCED
Did you realize we RAFFLED off a Tesla last weekend?
Yes! And we're pleased to announce that
EDWARD DAVIS is the WINNER!
(Thanks again for letting us drive, Edward!)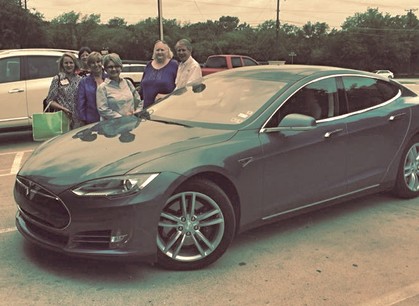 ___________________________

Special Thanks
Steve & Fay Evans-Martin and Jim (Suzanne Wheeler) Gibbs
for the hundreds & hundreds of Reunion Photos!
Photos from the Reunion are being loaded NOW!
___________________________
NEWS! "Then & NOW" slide show is now on our website!
(Send in YOUR photos - and we'll make a slide for you! click "NOW" Photos)
If Bill Upton could take time to send us a current photo
from Kandahar, Afghanistan!
Why can't YOU? Where's YOUR photo?
___________________________
45th Reunion Weekend Underwriters
Our Reunion would not have happened without them!
(Click their names to see their Profile page & write them!)
"The Cat's Meow"
Ned James
Shirley Yates Turner
Melinda Petty Winn
"Royal Purple"
Virginia Hayes Presnell
"Deep Purple"
Jan Laird Clay
Suzanne Avirett & Edward Davis
Cathy Patton Edwards (Decorations Underwriter!)
John Fletcher ($350)
Deborah Brumbalow Fry (Decorations Underwriter!)
Suzanne Wheeler Gibbs ($300)
Noel Ice
Karen Jacobsen Mispagel
James Lair
James Nader
Sandy Walker Riney ($350)
Nancy Ennen Schaefers ($300)
David Taylor
Ron York ($300)
"Panther Pride"
Kathy Alexander
Pam Steinert Ayres ($195)
Sue Jacobson Bailey
Fay Evans-Martin
Elizabeth Johnston Hickerson
Robert Irvin
Howard Katz
Toni Fackler Knight
Tim Oakes
Ed Patterson
Greg Phillips
Gary Owen
Jan Huff Taborsky
Trish McInnis Thomas
Trey Thompson ($150)
"White Lightening"
Carey Blackwell
Irwin Blum
Chris Callaway
Jacque Knox Carroll
Floyd Earwood
Gary & Sharon Reynolds Ellis
Katie Campbell Jones
Rick Hill
Jim McGinness
Ginger Cunningham Nicholas
Gary Solomon
Chris Sumrow
Virginia Kapalka Thomson
"Paw Prints"
Cherie Strother Cross
Pam Ryan Ehly
Rita Carb Fagan
Scott Kring
LInda Butler Morgan
Craig Parker
Kirk Ray
Mike Ryan
Karen Sharp
These Donations UNDERWROTE our 45th Reunion Weekend expenses
so the Individual Ticket price is as low as possible!
Our REUNION would not be possible without these generous Donors!
We greatly appreciate their support!
(Take me back up)
___________________________
Who planned this 45th Reunion?
Click for names & more photos from the 45th Planning Meeting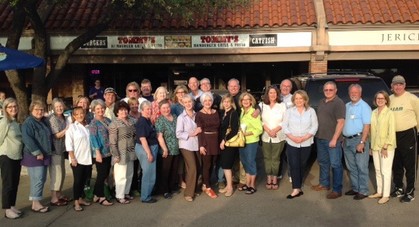 45th Reunion Chairmen & Committee
Please forgive us if we have overlooked anyone or did not put you to work!
Thank you for offering! We will next time!
Shirley Yates Turner, 45th Reunion Co-Chairman
Virginia Hayes Presnell, 45th Reunion Co-Chairman
Kathy Alexander
Dub & Cathy Munson Ambrose, Class Song Leaders
Linda Butler Morgan
Jan Laird Clay, Decorations, Dedication, Photographs, etc
Steve Cocanower
Bill Collins, Classmate Search
Allen Crane Walker
Ginger Cunningham Nicholas
Lisa Francis Day, Classmate Search
Gary Dugger, Decorations, Breakfast Host, etc
Floyd Earwood, Dedication, Decorations
Cathy Patton Edwards, Decorations Underwriter &Chairman
Fay Evans-Martin, Door Prizes, Name Tags, Photographer,
Water Bottles, wife of Photographer Steve Martin!
LInda Fleischmann Lavi
John Fletcher, "Cozine Scholarship Fund" Reception
Judy Johnson Fowler & husband, John! - Decorations, etc, etc.
Debbie Brumbalow Fry, Decorations Underwriter & Chairman
Robert Grace
Kim Massey Harlan, Decorations, etc, etc
Diane Stroeck Hughes, FAVORS: Slap Bracelets & Paw fans
Robert Irvin, our 2 Chairmen's doctor
Karen Jacobsen Mispagel
Sue Jacobson Bailey, Website, Mailings, Videos, In Memory Composite, Dedication &Tours, Nametags, Treasurer
Ned James, "Musicologist" Chairman, Dedication Spokesman
Harper Jones, "Classmate Search"
Howard Katz
Sallie Kellner Parks
Beverly Kostohryz Kellow, Decorations, etc
John Laidlaw, everywhere
Jan Laird Clay & husband, James, Decorations, Dedication, Photographs
Kim Massey Harlan, Decorations, etc
David McMillan
Jerome "Bill" Moore
James Nader
Ed Patterson
John Penn
Steve Pruitt
Cissy Ramsel Birdseye, Class Song Leader
Kirk Ray
Marvin Rodak, The Bean Man! (Specially roasted 20 bags for Door Prizes)
Norton Rosenthal
Mike Ryan, "Classmate Search," Decorations, PHS Band Contact
Nancy Ennen Schaefers, "Classmate Search" Co-Chairman, Table of Honor Set-up
Debbie Winn Schroeder
Mark Sebastian, "Classmate Search" Co-Chairman, Table of Honor
Karen Sharp, Name Tags, Decorations, etc
Jane Short, Friday Night "DutchTreat" Get-together Chairman
Gary Solomon, Decorations, Dedication, etc
Wes Stripling, Classmate Search
Jan Huff Taborsky, "Classmate Search", Table of Honor Set-up, Decorations
Trish McInnis Thomas, Hotel Arrangements Chairman
Steve Timmons
Sandy Walker Riney
Suzanne Wheeler Gibbs, Name Tags, Door Prizes, Water bottles,
wife of Jim Gibbs, Photographer, Program layout, Video set-up
Michael Williams, "Classmate Search"
Ron York,"Classmate Search" - Keeper of the Master List
"Master of the Totally Missing"
(Take me back up)
_____________________________________

We STILL need your VINTAGE photos from PHS Days 1966-69
(click HERE and email them for our slide show!)
_______________________________
Leave a Message. Share a Memory
Check out the map of Where We All Live
Remember those we've Lost.
Listen to some Tunes.
Write a Suggestion,
and
See our 45th Reunion Underwriters!
Let's spread the word & continue to find
as many classmates as we can
before our
45th (done!),"PantherCARE at 65" & 50th reunions!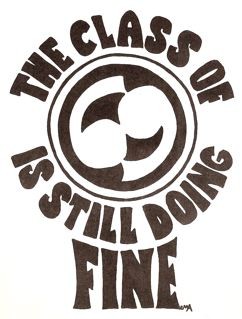 We're glad you found us! Best of all...
WE'RE OPEN 24 HOURS!